In this site, we have pictures of the great Scotland scenery and distilleries where Scotch whisky was born and they will take you to the wonderful world of Scotland.
Especially the documents about "the Lost Distilleries" are very rare and valuable materials. These data are brought to you by 'Pub Mahorobi' in Japan.
The copyrights of all the photos on this site belongs to mahorobi.com. You will not be allowed to use these photos without any permission.

---
このウェブサイトはスコッチ・ウィスキーの故郷であるスコットランドの風景や蒸留所などの写真がお楽しみいただけます。
特に「失われた蒸留所」は資料的にも大変貴重な内容となっています。
制作における資料などは日本のバー「Pub 摩幌美」が提供しています。当サイト上の写真の著作権はmahorobi.comに帰属します。個人で楽しむなどの他は許可無く使用することを禁止します。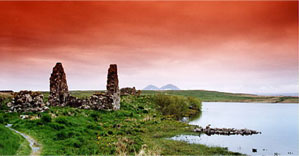 Thank you for visiting our site.
mahorobi.com


Please enjoy the knowledge on a wide variety of Scotch whisky and beautiful scenery of the Scotland.
This site performing management by PUB MAHOROBI.